Sports Floors for all types and levels of competition.  Our Vinyl and Parquet floors offer solutions that range from K-12 gymnasium renovations to highly engineered features for joint protection of collegiate & professional athletes.  
With installations within more than 70 countries around the globe, these floors are being tested on a daily basis by hundreds of thousands of people who compete, work out or play on them.  Providing cutting edge R&D engineering for the ultimate Sports Floor surface.
100% Recyclable and FloorScore Certified.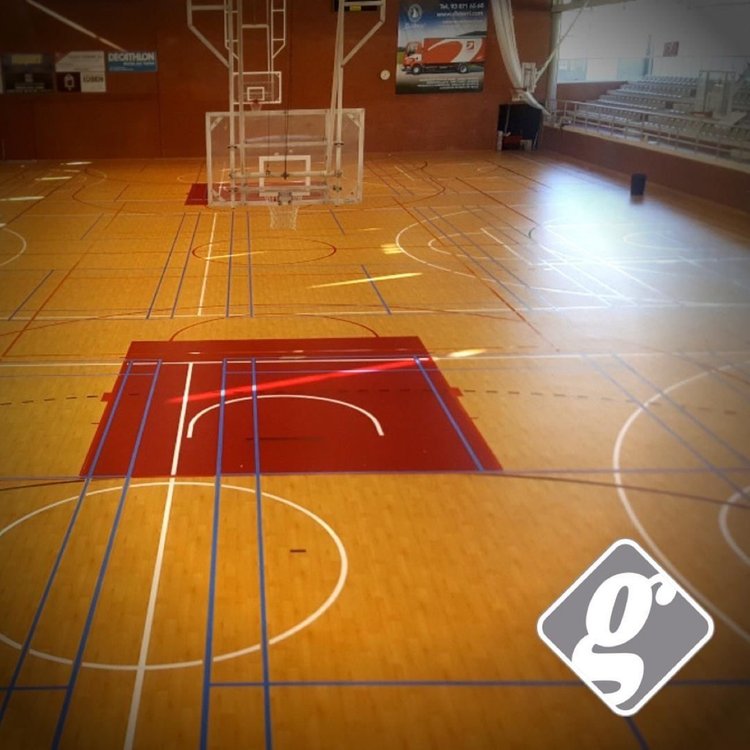 Why Grabo Sport Flooring?
Wide range of products and applications
High-tech flooring for competition and training
Applications from K-12 Schools to college & professional high-level competition sport facilities
Wood Parquet and Vinyl Sport Floorings, special coverings and accessories
Grabo is a certified ISO Environmentally Responsible Manufacturer
All products are 100% recyclable and contain carefully controlled recycled content
Grabo Sport Floors feature properties that make them highly functional and safe. With more than 30 years of professional experience, Graboplast is an expert manufacturer and trader of vinyl sports floor coverings. Our range of products contains alternative solutions for any specific needs, from competitive sport to fitness and leisure sporting activities.
Reduced Risk of Injury

Optimal Vertical Deformation
Advanced Comfort

Special foam backing provides optimal vertical deformation, increasing the comfort and reducing the risk of physical injuries.

Easy Change of Direction

Optimal Traction Coefficient
A Perfectly Balanced Grip and Slip

Unique surface design ensures a balanced level of friction that facilitates quick direction change and reduces the risk of slips and trips.

Long Term Protection

Outstanding Shock Absorption
Efficient Joint and Cartilage Protection

Due to excellent shock absorption, they provide a long-term protection of athletes' joints and cartilages during regular sporting sessions.

Superior for Ball Sports

Consistent Ball Bounce
Excellent Athletic Performance

These floorings are ideal for team ball sports, as they do not affect the play and deliver consistent rebound and spin characteristics.