The CLEAR 1-Step Choice for Writable SurfacesSNAP! Dry Erase Paint creates a Dry Erase Writing Surface of any color. It is an easy to use, CLEAR coating paint that can be painted over Sherwin Williams Prep Rite Problock or PPG Seal Grip Interior/Exterior Acrylic Primer tinted to any desired color. There is no mixing of cans, and because SNAP! Dry Erase Paint is eco- friendly, it can be applied in areas that are currently in use. After an easy application, your white board is ready for use and your imagination can be unleashed.
Let us know what samples we can ship for your project.
Share
View full details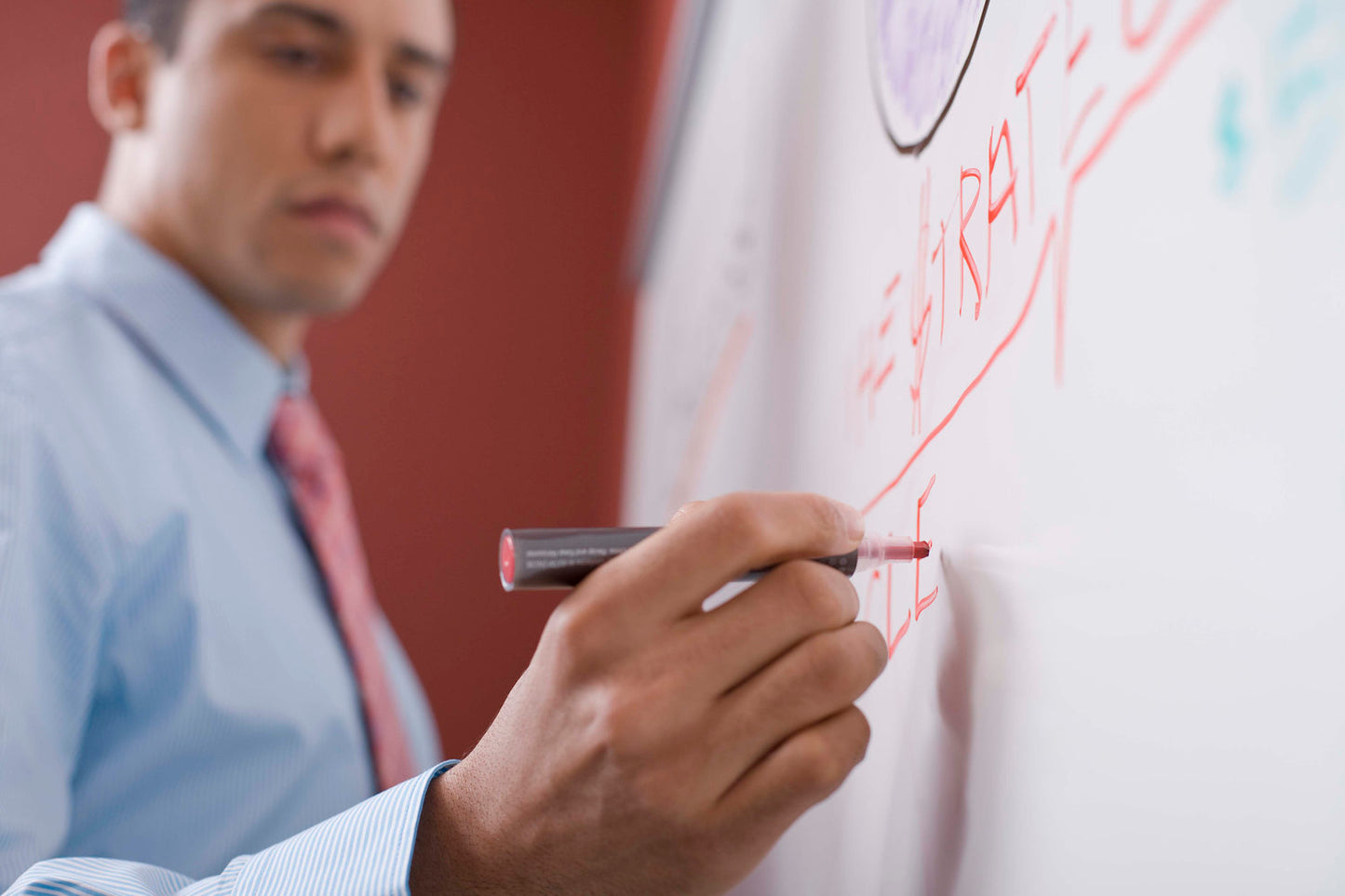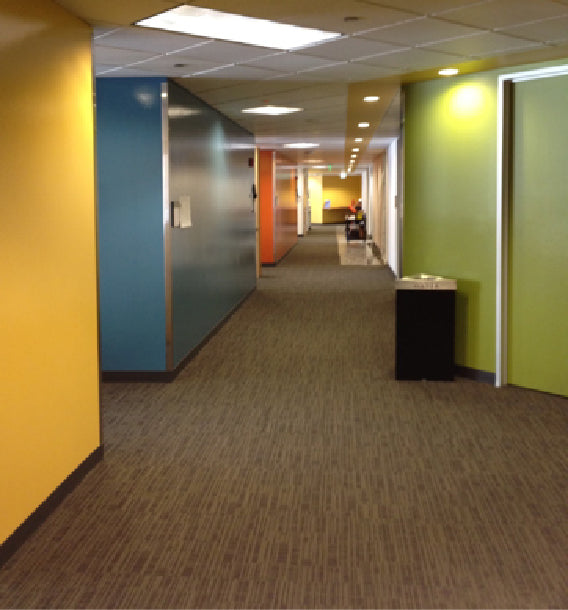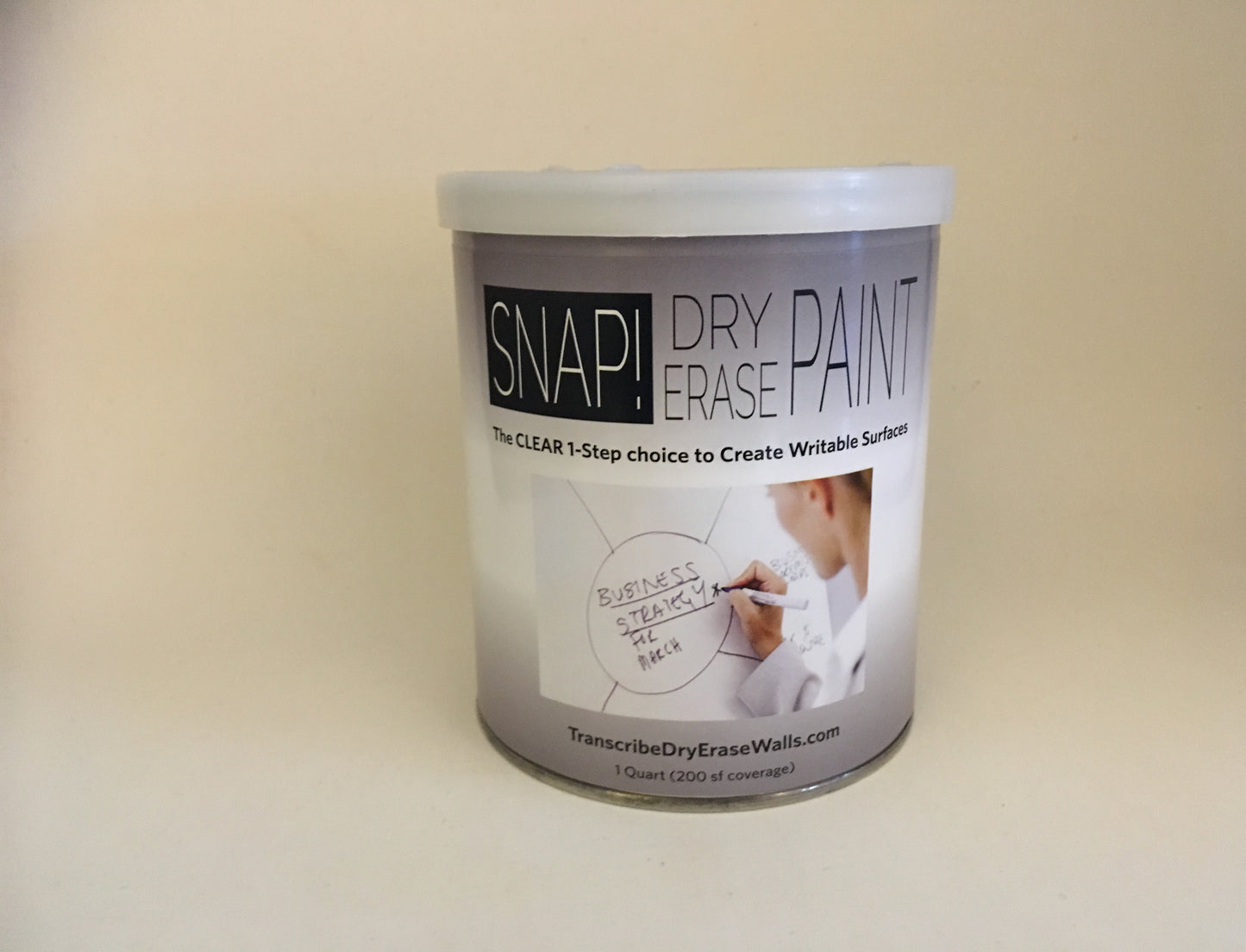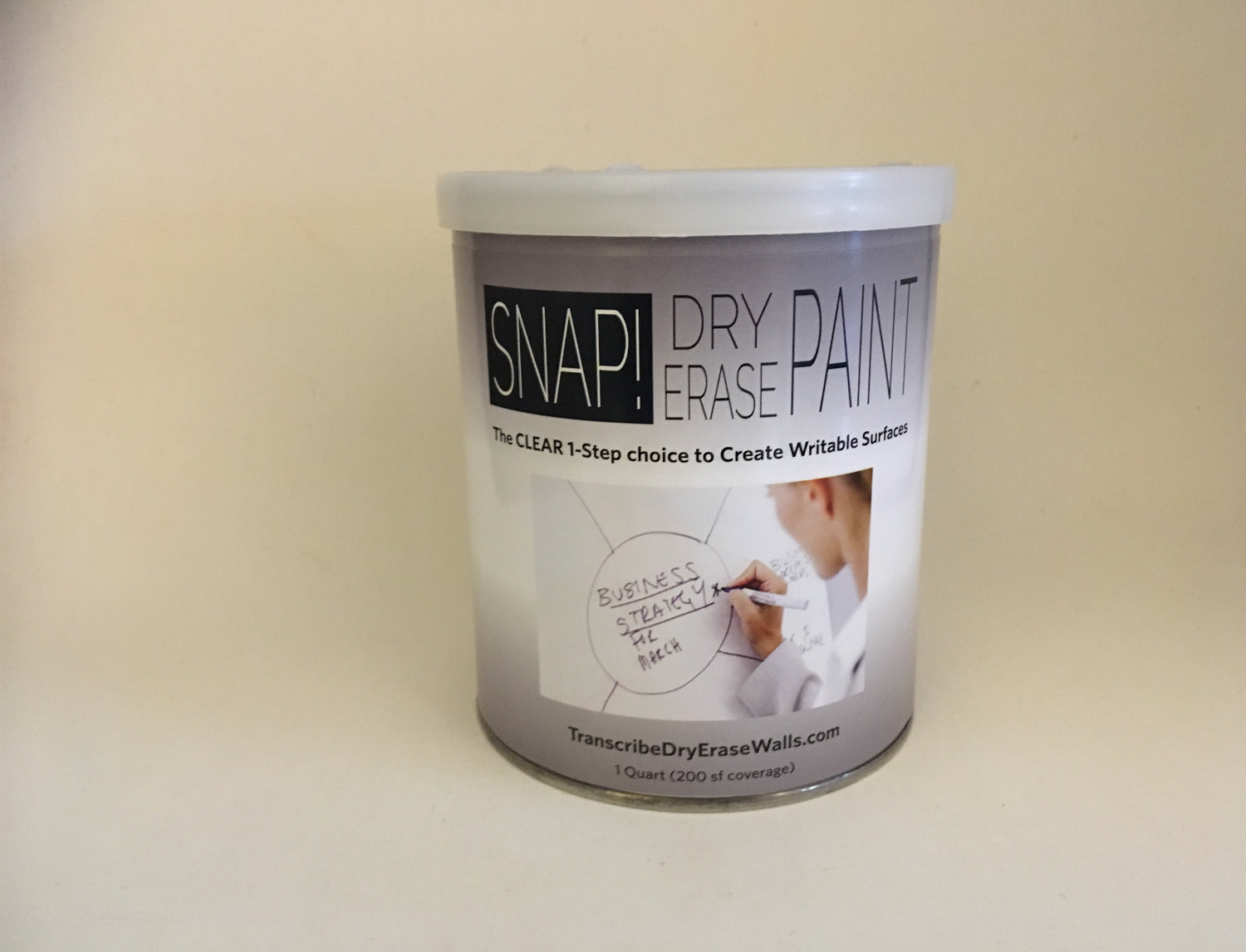 SNAP! Dry Erase Paint
SNAP! is a Clear Coating. Unlimited Color Palette: Base paint/primer is tinted as desired.
Single component paint (no mixing of two cans). 1 Quart = 200 sq. ft. coverage
Has little odor and a low VOC of 7. Can be applied in occupied settings.
Pot Life of 2 hours, with 1 hour of open time to touch up during installation.
Ready to use as a Writing Surface after only 5 days.
One Year Shelf Life. Unused product can go onto future projects.
BRAND COMPARISON